September 2014 – Harsha Purasinghe, CEO and Founder of Microimage has been selected as a 2014 Eisenhower Fellow, a prestigious award given annually by the Eisenhower Foundation. Harsha, who was selected from a pool of international applicants, will travel to the US later this month to participate in the 2014 Eisenhower Innovation Program.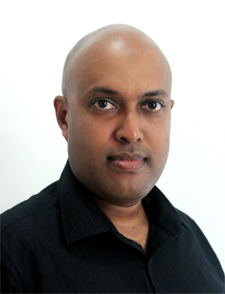 On fellowship, Harsha will explore social innovation, entrepreneurship and social enterprises in the US to inform his plans to build a platform for social idea incubation/acceleration platform in Sri Lanka. This platform will foster social innovation and entrepreneurship by providing access to mentors, advisory groups, volunteers, financing, technology platforms and other resources. It will be a platform where people collectively bring social ideas to life and give birth to new social enterprises contributing towards overall socio-economic development.
At the age of 19, Harsha founded Microimage, which he developed into a leading technology innovator in Human Capital Management, Media Broadcast, and Mobile & Digital Convergence. Within a span of two decades, this serial entrepreneur founded a number of technology ventures as well as contributed to building notable products that have won numerous local and international awards. These include Microimage, Microimage Mobile Media, Microimage HCM Asia (a JV with OMESTI Group of Malaysia) and WSO2Mobile.
Eisenhower Fellowships engage emerging leaders from around the world to enhance their professional capabilities, broaden their contacts, deepen their perspectives, and unite them in a diverse, global community – a network where dialogue, understanding, and collaboration lead to a more prosperous, just, and peaceful world.
Each year, this organization brings up to 25 Fellows, chosen for their leadership achievements and potential to make an impact in the future and share their ideas and knowledge with a future generation. These Fellows will follow individualized two-month programs that take them to 9-12 cities for 60-80 meetings with U.S. leaders in their respective fields.