Notify citizens on hazards, disasters, traffic & weather immediately.

to setup, navigate and use. Create multiple templates and manage priority groups and users easily.

and location-based warning and alert system enables citizens to learn about danger zones and safe areas.

dissemination of messages and warnings. Citizens are warned in seconds directly to their devices.

enables citizens to understand warnings in their native language.

With DEWN,
a single warning message can be sent to multiple platforms.
Get access to the
fastest emergency
broadcast.

Utilise the web-based dashboard and learn about your data from alerts to API integrations to user registrations.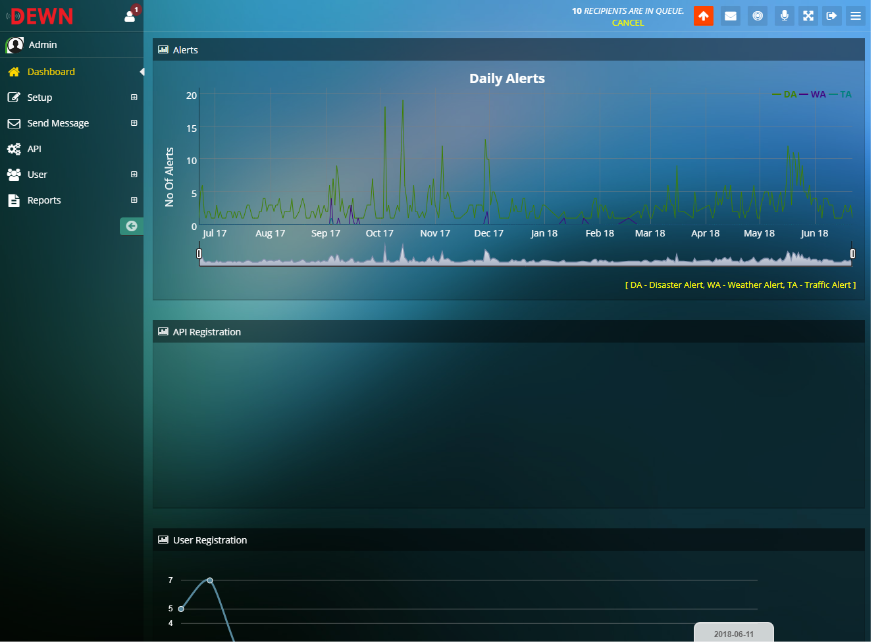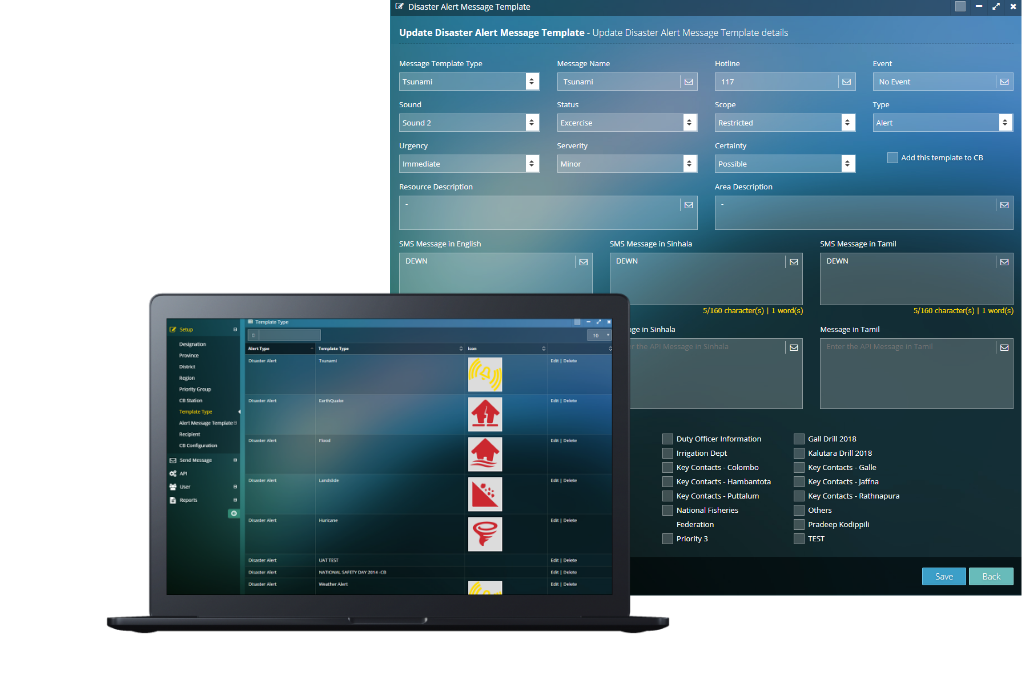 Create different templates
Different events require different responses. Create unique templates for types of disasters, weather and traffic and send messages to priority groups in keys districts and in 3 languages with customization for language localisation.
Whether you're an individual, a business or a media channel, you can register for API keys and get instant information to your integration.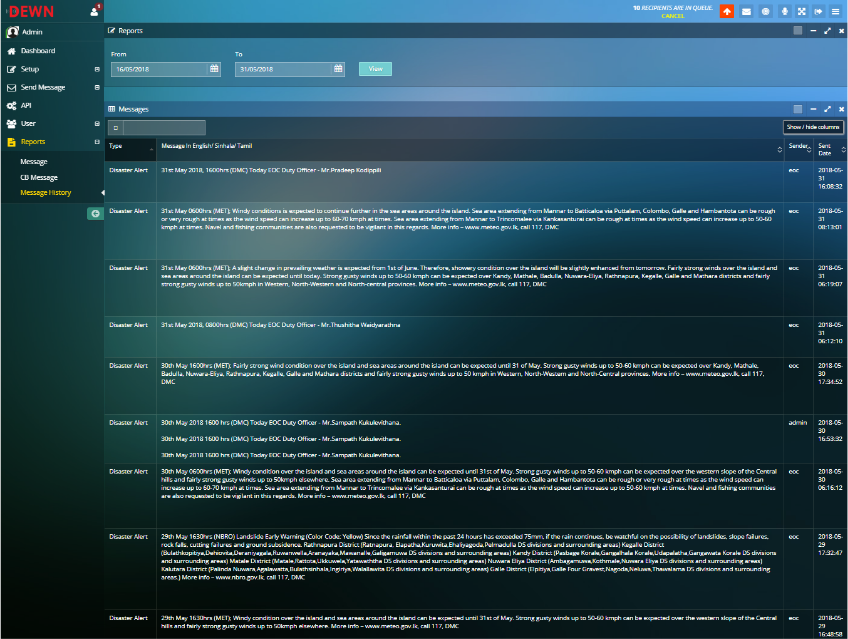 Check out past message alerts and monitor the frequency to understand disasters, weather and traffic patterns in your country.
DEWN Mobile app for citizens
Get notified immediately! Using the mobile app, citizens can find out information about current alerts, danger and safe zones with Google Maps integration and emergency contacts to call, directly from the app.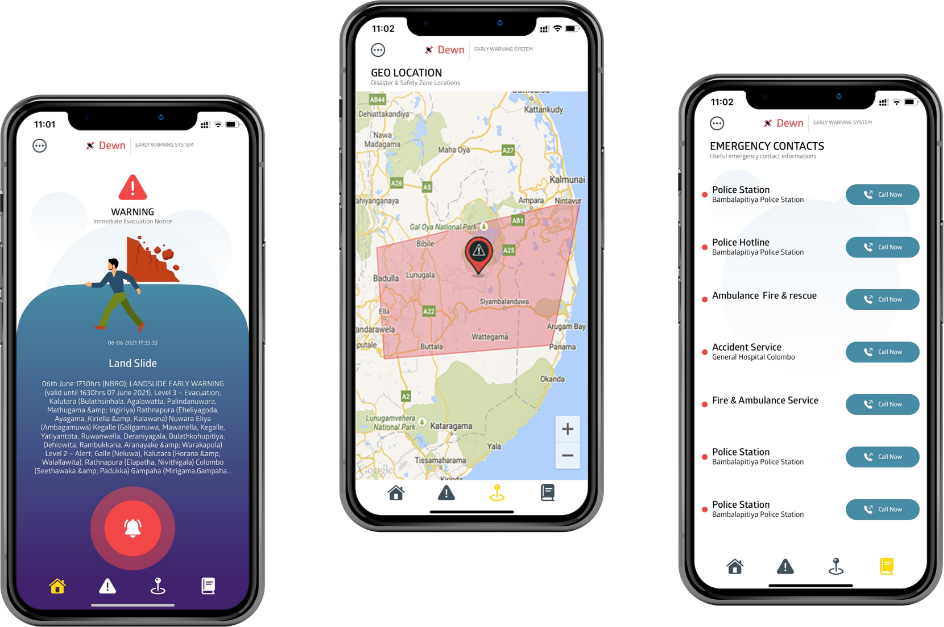 Let's build tomorrow's world today.
Talk to us and let's get working!